SP Dallas Braden, OAK
pitched a four-hit shutout against the powerful Texas Rangers in Arlington while walking none but only striking out one. It was the first time Texas had been shut out at home this season. He's allowed one earned run or less in three of his last four starts and gone the distance in three of his last six. Braden's not a strikeout pitcher (5.36 K/9) but has a low ERA (3.28) and nice WHIP (1.11).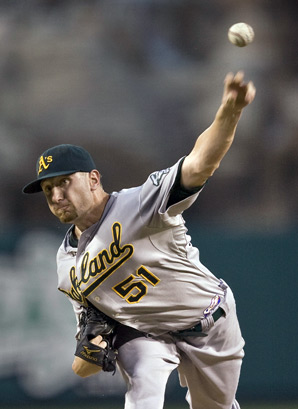 Agree? Disagree?
Nominate your own Line of the Day player using the comments section or hitting me up on
Twitter
.
Like what you see here on COSFBA? Think a friend or family member might enjoy it too? Please use one of the "share" options below to help spread the word about COSFBA. Much appreciated.