SS Asdrubal Cabrera of the Cleveland Indians
went 5-for-5 with two home runs and a career-high five RBI in the Indians' 12-4 rout of the Cincinnati Reds. The homers give him nine in just 44 games. He's never hit more than six in an entire season. Cabrera also stole his sixth base.
Line: 5 AB, 2 R, 5 H, 5 RBI; 2 HR, SB
My fantasy perspective:
Cabrera is hitting .360 with four home runs and 15 RBI in 18 games this month. With nine homers, 32 RBI, 32 runs and six stolen bases overall, he's on pace for an eye-popping 5x5 line of .302/118/33/118/22. With a .299 BABIP coming into the day, what we are seeing seems for real and not overly lucky. The only red flag I saw in his statistics was that his HR/FB% of 12.7% is more than twice that of his career average of 6.0%. He obviously stands out as a SELL HIGH guy but are people really willing to overpay to acquire him in a trade? There's no historical reference for what he's doing this season, so why bail? What if 20/20 becomes his new norm? With as hot as the entire Indians team has been so far this season, I'm hanging in there to see what Cabrera can do.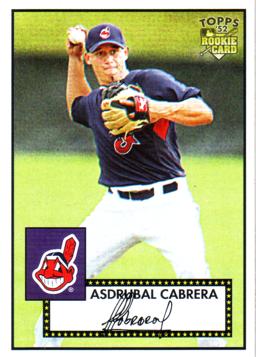 Agree? Disagree?
Check out
ESPN's formula for determining the best daily performances
and nominate your own
Line of the Day
player using the comments section or hitting me up on
Twitter
.
Be sure to check out the
past winners
of COSFBA's
Line of the Day
awards and
subscribe to its feed
, too.